Main content starts here, tab to start navigating
About Us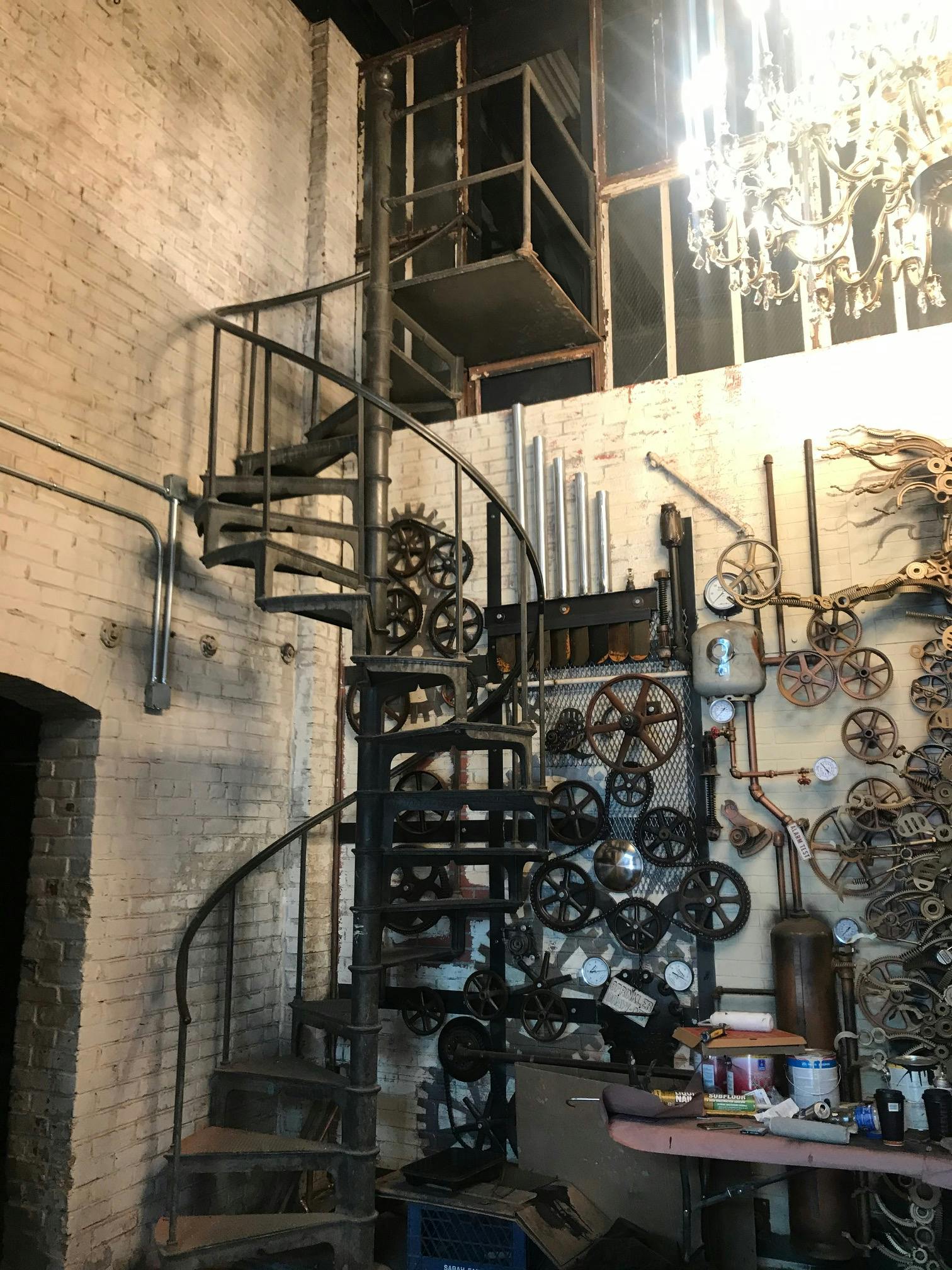 "PHILLY'S MOULIN ROUGE.." FABRIKA'S UNIQUE ENTERTAINMENT IS CURATED BY OWNER YLIA DZLIERI. OUR CULINARY CREATIONS COME FROM LOCAL CHEF SHAIN WANCIO.
EQUAL PARTS RESTAURANT, ENTERTAINMENT VENUE AND PRIVATE DINING SPACE, FABRIKA OFFERS VARIETY-SHOW STYLE ENTERTAINMENT AND PRIVATE EVENTS FOR UP TO 550 GUESTS. EXECUTIVE CHEF, SHAIN WANCIO OFFERS A FULL-SERVICE MENU INSPIRED BY NEW AMERICAN TECHNIQUES. THE VENUE FEATURES TWO FLOORS, 3 BARS AND MAIN STAGE. VIP VIEWING AREAS FOR GROUPS ARE ALSO AVAILABLE UPON REQUEST.
FABRIKA OFFERS INDOOR DINING AND ENTERTAINMENT WEDNESDAY – SUNDAY AND PERFORMACES ARE AS FOLLOWS:
WEDNESDAY: JAZZ NIGHT
tickets $30 per person
THURSDAY: VARIETY SHOW STARTING AT 8:45PM
tickets are $30 per person
FRIDAY AND SATURDAY: VARIETY SHOW STARTING AT 8:45PM
tickets are $40 per person*

* $50 per person food and beverage minimum spend in addition to tickets
SUNDAY: DRAG SHOW STARTING AT 2PM
tickets are $20 per person
all ticket prices subject to change

**SEATING FOR ALL SHOWS IS ON A FIRST COME FIRST SERVE BASIS AND WE DO NOT HAVE A TIME LIMIT ON ANY OF OUR TABLES. WE STRONGLY RECOMMEND GETTING HERE EARLY FOR GREAT SEATING! **
FABRIKA ALSO OFFERS VIP COUCH SEATING ON OUR MAIN FLOOR AND MEZZANINE LEVEL. WE ALSO OFFER FOOD AND BEVERAGE PACKAGES AND BOTTLE SERVICE UPON REQUEST.
DUE TO CURRENT GUIDELINES, OUR SEATING CAPACITY IS NO MORE THAN 4 PER TABLE. IF YOU HAVE MORE THAN 4 WE CAN CERTAINLY RESERVE MULTIPLE TABLES FOR YOU. RESERVATIONS FOR MORE THAN 4 MUST BE DONE OVER THE PHONE AND A NON-REFUNDABLE DEPOSIT MAY BE REQUESTED AT TIME OF BOOKING.
FABRIKA IS PROUD TO INTRODUCE THE LAUNCH OF "FABRIKA TERRACE" AN OUTDOOR DINING SPACE WITH A NIGHTLY DJ AND GREAT ATMOSPHERE. RESERVATIONS WILL BE AVAILABLE SHORTLY AS WE PUT THE FINISHING TOUCHES ON OUR NEW SPACE. CALL FOR MORE DETAILS.
EFFECTIVE JUNE 1st TICKETS FOR FRIDAYS AND SATURDAYS WILL INCREASE TO $50 PER PERSON.
EFFECTIVE JUNE 1ST TICKETS FOR SUNDAYS WILL INCREASE TO $30 PER PERSON.